Oh no! It's a Student Driver right in front of us and they're always driving so slow!
Good driver vs bad driver.
This sign seems to cause two very different actions from other road users.
The majority of drivers give us more space, slow down and let us move into their lanes, or pause and hesitate to help us as we awkwardly move along down the road. This is the majority, the good drivers – or at least the courteous drivers.
A minority of drivers see the sign as a cause to be aggressive! They get super close to us often using the greatest of I-CAN-SHOW-YOU techniques of accelerating at us as fast as possible, getting as close as possible and slamming on the brakes at the last possible moment! YEA! That will teach ya! Let us call these the bad drivers.
---
GIVE THEM LOTS OF SPACE or SCARE THE CRAP OUT OF THEM!
---
I think that driving school cars should have a flashing yellow light to warn others of their off-pace movements, possible sudden stops or unpredictable actions. Who's with me on this?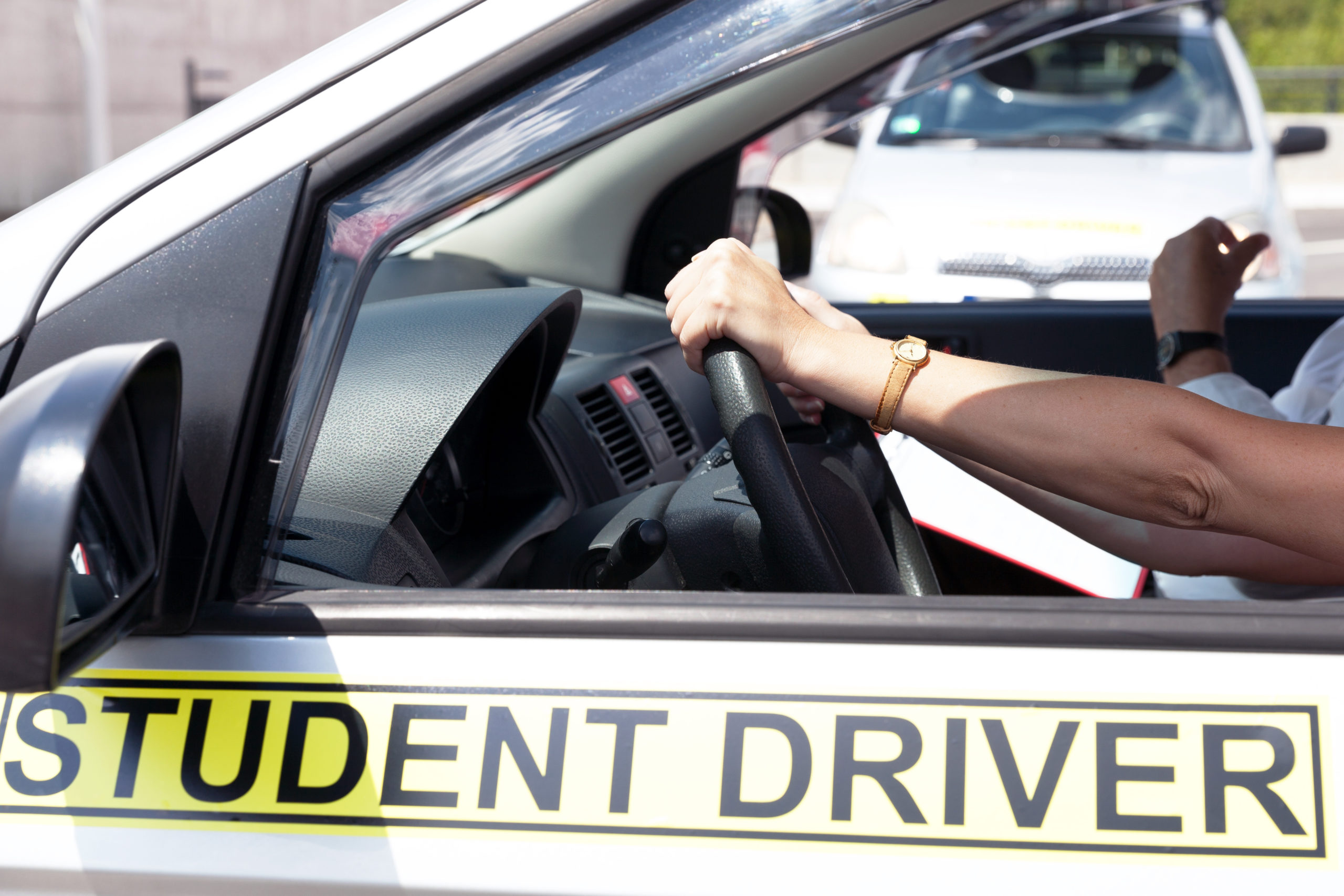 OH NO, NOT A DRIVING SCHOOL CAR!
I Have Evolved.
Quality Driver Training.
Vancouver Driving Schooll