<!—-><!—->
<!—->
<!—->
<!—->
<!—-><!—->
<!—->
<!—->
Driving tests both Class 5 and Class 7 […]
See what people are saying
When I turned 16, my family quickly registered me for driving lessons. The instructors taught me maneuvers and how to pass the test, but they never focused on my mindset. Five years later, I took the learner driving test without confidence. The peer pressure and anxiety affected my judgement, and I failed. I have been scared to drive ever since. Another five years passed, and I needed a license. I contacted Cooper because I needed someone who could understand my anxieties. Cooper identified my driving style and slowly helped with my concerns, weaknesses and mindset by providing his experience, advice, facts and patience. He taught me what to focus on to feel safe driving. Because of Cooper, I retook the test with confidence and passed. Cooper had exceeded my expectations with the quality of his driving lessons.
This is my third or fourth shot at learning how to drive and I've always let my anxiety and fear get in the way. I specifically did my research and am so happy that I found Cooper's driving school. Working with Cooper has been an incredible experience so far (still learning). He is knowledgable, patient, and encouraging and knows how to check in with me to see where my energy and anxiety levels are at. He also knows how to break down his observations about my driving and seems to know me better than I know myself at times which I can highly appreciate.
After my 5th or 6th lesson, it felt like I've had a breakthrough and can assess that my driving skills are not only improving but more importantly my confidence is growing and I'm getting less anxious about driving in general – which is huge for me!!! I really can't wait to continue my lessons with Cooper and finally start driving in the city 🙂
Cooper is amazing! Patience of the gods with me. Some of the things I like about Cooper's practice sessions:
– He explains the rules of the road, he breaks it down so fine in words I understand lol so that it makes sense in my head.
– He's always in a good mood and welcomes with a smile( wish I had that attribute) so it makes the session so much better.
– After each session he sends detailed Voice notes to explain strengths and weakness.
– I really appreciate how he makes sure he's finish explaining or doing something even though the time is up. Like others would say okay that's your time or just rush and lesson would have to stop but NOT Cooper. For example he went over about 10 minutes today just so I could understand the intersections.
– Thanks to him, I'm no longer just looking at my side of things but I'm trying to understand and predict what others are doing and will do so I can drive safer.
I highly recommend him today and everyday.
Cooper is the most professional Driver Instructor I have ever come across. He is cool and thorough about his approach. He teaches in most friendly and fun way, I learned to drive smooth and passed the road test today. He does extra efforts of leaving you an audio recording after driving session, on areas where l lacked and potential improvements that needs to be worked on. Those audio recordings are a digital record of how you have been progressing.
I love his methodical and friendly approach towards confidence building.
I'm really happy that I chose him as my driving teacher. He loves doing his job and I think that's a reason why he doesn't shy from putting extra efforts for the success of his students.
I always love his energy. Highly highly recommended to anyone.
Cooper is an exemplary teacher and his vast experience, alongside his compassion, gentle demeanour, and innate sense of his students' capabilities, lends to a transformative driving experience. Cooper really takes the time and effort to foster safe and communicative spaces of learning and growth- something that was lacking in all my previous experiences with driving instructors.

When Cooper first met me I was terrified and dealing with bouts of anxiety when it came to getting in the driver's seat. Fast forward a few months and Cooper has helped me build up my confidence and skillset- I have transformed into someone who actually enjoys and looks forward to driving!

Cooper is not your run of the mill driving instructor- he infuses all his lessons with guidance that is geared towards not only improving your technical driving skills, but stabilizing and strengthening your emotional and mental approach to driving. Learning from Cooper has been an absolutely delightful and rewarding experience and I cannot recommend him enough.
Cooper is an extraordinary driving instructor and is a delight to talk to. I passed my road test on my first attempt. More importantly I am confident to drive having a deeper understanding of why we do things a certain way which was reflected by my examiner who said they felt safe with me driving. Knowing and Teaching are two very different things. Most instructors I have worked with "Know" how to drive so they just point out things you do wrong when driving. Cooper on the other hand, learns about your bad driving habits and teaches you how to convert them into good ones. Cooper was always on time, never rushed when the session time was over, sent audio recording on things he observed and overall showed passion towards helping you be a better driver. Overall I'm sad to not be able to drive with him anymore so would highly recommend learning to drive from him! 🙂
I wish I could give 6 stars! If you have any nerves about driving, Cooper is the instructor for you!! I came to driving a bit older than many folks who get their licences right away, and with a few traumatic experiences/ some pretty significant stress, but with a desire to master this skill. I'm only about halfway through my training sessions, but have grown LEAPS AND BOUNDS. A lot of the driving schools take the "throw you into the deep-end" approach where you are forced into highly stressful situations with very few tools. I went to another school with that approach and despite voicing my concerns they were very dismissive and I ended up getting overwhelmed, stressed, and quitting. When I started with Cooper, we were on the exact same page; he validated my concerns that driving is a complex skill and that there are real stakes involved. He is patient and encouraging and goes at your pace. I am seeing significant improvements and I actually look forward to driving each week! I can't even explain how much I've grown and how confident I have become under his tutelage. In a few months I've gone from thinking I might never drive to looking forward to being a fully-skilled driver in the near future! Cooper is the best!
I had an amazing journey working with Cooper. It had been a while since I last drove a car, so the first few sessions were about me brushing up those skills. Cooper was accurate in identifying my weak points and patiently working on them. It wasn't long after I started to feel comfortable behind the wheel. Cooper's goal is to make you a safe driver, but if you think this is not going to help you pass your test, I passed my class 5 on the first attempt.
After each session he sends a detailed voice message with the main takeaways. I looked forward to those every week.
I highly recommend Cooper if you want to be safe out there and have fun in the process.
P.S. He loves chocolate.
This is my third or fourth shot at learning how to drive and I've always let my anxiety and fear get in the way. I specifically did my research and am so happy that I found Cooper's driving school.
Working with Cooper has been an incredible experience so far (still learning). He is knowledgeable, patient, and encouraging and knows how to check in with me to see where my energy and anxiety levels are at. He also knows how to break down his observations about my driving and seems to know me better than I know myself at times which I can highly appreciate.
After my 5th or 6th lesson, it felt like I've had a breakthrough and can assess that my driving skills are not only improving but more importantly my confidence is growing and I'm getting less anxious about driving in general – which is huge for me!!! I really can't wait to continue my lessons with Cooper and finally start driving in the city 🙂
I had, at age 38, never driven a car before. I had never needed it, but that changed as I moved to Vancouver.
I first tried a large driving school and was greatly disappointed. They forced me to drive in heavy traffic despite barely knowing which was gas or brake. They did not care for my needs; instead, they tried to jam as many students into their schedule as possible, resulting in constant time changes. After 6 months, I had 5 classes and an even greater fear of sitting behind the wheel.
Fortunately, I changed schools and started to take classes with Cooper. He quickly assessed my pace and made a plan on how to step by step increase my confidence as a driver. Before I knew it, we'd drive around and banter about traffic rules and drivers. My only regret is that I did not change from my old school earlier.
I passed my class 7 driving test yesterday and am aiming for my class 5 test.
Thanks, Cooper.
If you're wondering which of the driving instructors you should choose from in all of Vancouver, Cooper should be your first and only choice. After having a poor experience with my previous driving instructor, I was left easily stressed by everything on the road. I was overwhelmed with all the rules and maneuvers I was taught and began to develop bad habits. Initially, I was excited and optimistic about learning how to drive. But due to my previous instructor, I was unable to feel that way anymore. That is until I met Cooper.
Immediately after my first session, my passion and joy for learning came back. I felt more confident and felt encouraged to push myself forward. From my first session with Cooper to the last, he has been consistently patient and forgiving with me and my driving skills (and my late replies to his text messages sorry lol), open-minded by willing to understand what situation you may be in, along with hearing out suggestions and alternatives, and positive by combining his lessons with his humour and upbeat personality. Cooper is simply an amazing person to just even have a casual conversation with.
I am confident that Cooper genuinely cares for his clients and that he always wants to bring out the best in each person. Not only does he personally send you driving advice and an audio summary regarding your performance at the end of each lesson, but he will also guide you each and every step of the way to help pursue your goals. In addition, when the time is right, to help you excel in your skills, he will provide you with challenges and check on your well-being to make sure you're doing alright.
If you select Cooper as your driving instructor, be prepared to have fun in each lesson you're in with him! I wish my time was a bit longer as I always had a fun and unique experience so make the most out of your lessons with him.
Thank you so much Cooper!!!
I travel for work, and I have been driving with my international license. My driver's permit became invalid during my assignment in Vancouver. Please keep in mind that I know no one in Vancouver. I've never been to Vancouver and never driven in Vancouver. I must go back home to Kamloops in less than two weeks for work.
I took my knowledge tes t on the 24th of March, not knowing that they would take my international license after passing it.
I booked my road test for the 1st of April. I was very stressed because I must drive to maintain my work back up north on the 8th or April.
I searched driving schools online and found Cooper Driving School, including phenomenal, heartfelt testimonies. I immediately texted him about my time crunch. Cooper was very accommodating with the time, even though I worked 60hrs to 72hrs during these weeks.
I asked for three sessions and one warm-up before my driving test. Three sessions are not enough to break habits you've picked up over several years of driving, but Cooper made sure he broke every single one of them.
Then he noticed that I was driving with two feet, which is strictly prohibited. Again, please remember that I've been driving with two feet for over three years.
Two more seasons left to break the two feet habit before the test day. EKKK!
Cooper was very encouraging and was confident that I was able to adjust before I knew it. After my second season practicing with only one foot, it wasn't that bad.
He was very informative and always patient. We had lots of laughs and abundant knowledge talks. By the end of my 3rd season, we both felt ready. On the test day, I did a warm-up drive, and I was confident that I would pass. Cooper was also convinced. After my road test, I had a clean sheet with nothing written on it, only a tick in the pass box and in the notes section, it said, " Extremely good road test! Congrats."
Cooper goes over and beyond. After every lesson, he breaks down what was accomplished and what needs to be worked on. I gave Cooper 3 sessions to break my bad habits and rebuild them. I passed my road test in one go. I'm incredibly grateful I met him. He is an awesome driving instructor. I 110% recommend him.
Thank you so so much Cooper.
I'm a 73-year-old woman who recently had 5 driving lessons from Cooper. I stopped driving quite abruptly ten years ago, after we moved to the half-crazy streets of Toronto and simultaneously switched from a small, maneuverable car to a large van. My husband, who has a long history of driving heavy equipment in small spaces, had no trouble, but I simply froze at the shocking number of ways I could accidentally kill somebody. I tried driving lessons there to get over this, but after several non-incident lessons from a very nice teacher, I wished him well and never drove again. When we moved to Vancouver, for medical reasons I needed to take over most of our driving. Vancouver has slightly wider streets, which helps, but I don't know the city, and I lack experience using a car's GPS, etc. I was also quite embarrassed by the whole problem. Then I found Cooper. He was willing to come to my rather peaceful neighborhood, thus eliminating the issue of how I would drive to a driving school on my own. He's a very calm person, with a soft voice, and apparently my actual driving style did not alarm him. He concentrated on something I wasn't aware of: a tendency to focus so much on what was behind me that my awareness of everything in front of me–where most accidents happen–was compromised. He taught me very specific techniques, including how to create distance between me and other cars, both front and back, while not annoying other drivers. This gave me the time to react to road conditions without feeling that I was dodging constant emergencies. I still want Cooper to come and park my car in our tiny garage space. But I'm sure he's out there keeping the roads safer for all of us! If anxiety is as much a problem as your actual driving skills, call Cooper!
Best wishes,
I've had a number of driving instructors and can say with certainty that Cooper was the reason I passed my test.
While other instructors can point out the obvious, Cooper helped me with the precise skills I needed to become a good driver. More importantly, he did so in a calm & constructive way. His knowledge of the test routes and criteria were something no other instructor got close to, and were key reasons why I was successful on the day of my test.
I will be recommending Cooper to everyone I know!
Cooper is AMAZING! I reached out to Cooper with very short notice and he managed to accommodate me in his schedule and take me on a few driving lessons and took me to my class 5 driving exam. He is very knowledgeable and friendly so that makes a great teacher. He let me drive and I did not feel like he had his foot on the break all the time (compared to another driving academy I went to before Cooper). The way that he pointed out my mistakes was great since it allowed me to learn from them. He managed to help me fix some bad habits I had from my time driving in my home country. I really enjoyed learning with you and chatting with you Cooper. Thanks a lot!!!!
Cooper is THE BEST driving instructor you'll ever meet! I got my driving license by passing the very first road test I attempted, and before meeting Cooper, I thought I could never drive. I attended a few driving lessons back home with possibly the worst instructor ever. I also ended up meeting with an accident and that caused tremendous trauma towards driving. I then did some research on Reddit and based on the recommendations there I got to Cooper.
He was very patient, friendly and professional with his lessons from day one and I thoroughly enjoyed each minute I spent on the road with him. He followed up with me after each class to provide feedback and was very persistent in correcting each single mistake I made and in addressing all the fears I had. He approached the classes in a very methodical way and when he said I was ready for the exam, I took a road test and passed on the first go. More than the road test, he made sure that I was going to be a safe driver when I got out there to ensure the safety of both my loved ones and the ones that I'll be sharing the road with. I highly recommend Cooper as your driving instructor 🙂 He's also an amazing human being!
I highly recommend Cooper ! So much so that I need a 6th star.
Before working with Cooper, I found that even the thought of driving made me anxious. As a person with two learning disabilities, dyslexia and dyspraxia, I found that the standard driving instruction available in BC did not fit for how I needed to learn. They were focused too much on checking the test boxes and not the real experience of driving and communicating with the traffic around you. After getting my 'N' using these programs, my partner at the time was involved in a life changing car accident that left me afraid to drive again.
Working with Cooper, I'm back on the road again. Instantly I felt seen and heard. Cooper is sure to guide me at my own pace, picks up on the way I learn specifically and tailors his instruction to match, and provides reassurance. I feel confident that working with him will help me reach my driving goals!
I got my driving license today.
I would like to thank you for your great training and tips.
I listened to the training summary audio you sent me many times and it was very helpful!
Thanks again.
I was very anxious to learn how to drive and put it off until I was past 30 before, I decided to contact cooper on a whim. He instantly made me feel comfortable and less anxious behind the wheel in the first lesson. He is very friendly, professional, and funny which makes it super easy to relax. He points out things you need to work on or improve in a very clear manner so that I was able to work on them while practicing in between lessons. I went from being super anxious to get behind a wheel to getting my N in 6 months, passing on the first try. if you're at all anxious to drive and want a friendly instructor that makes you feel comfortable, contact COOPER!
Cooper will get you the driver's license because he works on you and why you are failing the road tests.
He did the impossible what I thought.
He took the fears away and the examiner was amazed at how much I paid attention to detail and how perfect my test results ended up.
The answer is Cooper!!!
I wish I could give Cooper more than 5 stars as he is literally amazing! I've never felt so comfortable so fast after meeting someone I've never met before. He is more than welcoming and full of smiles. I instantly felt like we were friends. Cooper made me feel so much better about my driving capabilities & skills. Always had positive feedback/ constructive criticism and always made it simple so I could fix what I needed to! I have had my L license for more than 3 years now and always thought I wasn't ready to take the roast test. Just a couple weeks ago, I took a drive with Cooper and now I had my N test today & just passed my Road Test minutes ago- all thanks to his help! He gives you advice & information in a way that is simple to understand, especially for those that are visual learners. I wish I could come back for another drive with him as it was truly an amazing experience. Thank you, Cooper!
Out of 4 driving instructors, I chose to commit my time and resources to learning from Cooper. It was the best decision I ever made. He was the only one who had the patience, non-judgmental/respectful attitude, GENUINE care and the ability to effectively communicate where I was going wrong in my learning. To top it off, he also had EXPERIENCE above and beyond the others. One of Cooper's superpowers is his communication and easy-to-understand instructions/descriptions. I went from not being able to drive very well to being a driver who now has the confidence to be on the road — my driving improved dramatically once we started working together. I highly recommend this individual if you want to learn from the best, he's punctual, likeable, knowledgeable and EXPERIENCED. I started with a 12-lesson package and after that, I was a different driver. I will learn from Cooper as each stage of my driving/driving tests continue. He got 5 stars and I'm so happy that I found him. Do yourself a favor and book with him, you'll know what I mean when you do. Learning should be made easier when it can already be challenging and Cooper will provide ease whilst learning. Happy driving discovery!
Cooper was an exceptional instructor. He had impeccable knowledge, and a very perceptive way of identifying your habits and driving patterns for correction. Thanks to him I passed my Class 7 first time. I feel confident in my driving and my ability to continue to improve as I gain experience going forward.
Cooper is a fantastic instructor. He's patient, friendly, explains things in a way that makes sense and works with you to get you up to speed with driving. If you're looking around for someone, get in touch with Cooper. I passed my N first time round thanks to him! Thanks again Cooper
The best trainer ever. He explain every minute with details and reasons. You feel confident from the first day.
Tell you about your mistakes, and inspires you to do bette next time, and the best thing was the daily feedback after each class. Implementing many more things soon, check it out.
Best of luck.
Taking lessons with Cooper was an amazing time. As we have a mindset that it is not easy to crack the class 5 road test but I did it just because of Cooper. I never saw such a positive man who always tries to show some light when I was going off track. My road test was 1 week away and I was just looking for a driving school then one of my friends recommended Cooper driving school. 3 lessons for my road test with them looks like that I become a professional driver. Jokes apart but I really recommend everyone to just try to take one lesson from him, after that you will get to know the difference between others and Cooper.
Thank you so much Cooper for coaching me till the end time.
Cooper was absolutely amazing. I had a car accident and was quite nervous about driving again.
Cooper was always early or on time with a friendly face! He knew I was very nervous so we started off with less busy sections in Vancouver. He walked me through all the traffic rules.
When I was not confident, he would be very patient and we would repeat the same route until I was confident enough to move on. Cooper is also a very experienced instructor.
Whenever I was nervous or made a mistake, Cooper was always calm and in control of the situation.
I would recommend Cooper to anyone.
Best driving instructor; suitable for all driving levels; amazing car. I had zero driving experience and had a class 7 road test coming up in two months. Due to low availability at driving schools caused by the pandemic, I had to try out multiple schools in Vancouver area anding Cooper to everyone I know was certainly the best instructor I had and who really polished my skills and pointed out the not so obvious mistakes I made overlooked by my other instructors. In that sense, I would surely recommend him for drivers of all levels.
Not only his driving teaching technique is clear and effective, but he's also friendly and patient person who lets you gradually take full control of a car and enjoy driving as well, in contrast to some other instructors I had who constantly micromanaged me, made me anxious and less confident in my abilities and the whole driving experience horrible.
At end of each of lesson Cooper would also send audio with a summary of what you need to improve by giving you feedback every class. I feel more confident and safer driving just after taking two lessons with him. I highly recommend Cooper!
I was taking my class 5 road test and I drove like a beginner, made a lot of mistakes and did not have that much knowledge but Cooper taught me each and every rule of driving. His way of teaching is the best. After practice he always sends me notes and gives me information regarding the things which I need to work on, because of that I improved my driving and cleared my test on the first attempt. I will definitely recommend him.
I would highly recommend Cooper for some driving lessons, the best driving instructor in Vancouver without a doubt! He is very professional and easy-going. Great sense of humor. Breakdown skills. Very easy to understand. Calm and collective when we went out driving. I was amazed how much I was learning in just one session with Cooper. Highly recommend 10/10
Cooper is possibly the best driving instructor in Vancouver and I say that having to have possibly close to 5 instructors from different schools in the past 3 years.
I always had anxiety with driving and voice messages – I thought this was above and beyond everyone else and it made me feel that I am really being coached in this journey.
I am much more confident in my driving and was able to get my "class 5" and it wouldn't be without Cooper's expert tutelage
If you are looking for quality driving lessons, look no further and just go reach out. You won't regret it! Cooper had to bring me back to the basics and really stressed to give me the foundations. He is extremely patient with explaining the reasons for the traffic rules and overall reasoning of why the rules exist – something that I really struggled with before.
What I liked most is that he makes sure that you end your lessons by going through what you improved, what you need improving and he will even go the extra mile and send you notes and gave me information regarding the things which I needs to work on, because of that I improved my driving and cleared my test in first attempt. I will definitely recommend him.
Cooper is the best instructor ever! He helped me gain confidence, understand the rules of the road, taught me to be patient and helped me very much pass my road test! He has a great sense of humor and he is very calm and patient! I highly highly recommend Cooper!!!
If you have Cooper as your instructor, you will get your road test passed!!!
Cooper is a calm, patient and very skilled driving instructor. He was able to train me with the right skills and tools to manage my fear and anxiety when driving and focus on what's important. I highly recommend him.
I took a couple of driving lessons with Cooper to brush up before my Class 5 test and was able to pass with confidence! I'm a naturally anxious driver, but Cooper made me feel comfortable on the road with his advice and tips. He was flexible during lessons and made sure to prioritize working on specific things that were causing me anxiety. I had a great experience!
Cooper is a great instructor. He is a straight forward teacher that tells you what you're doing wrong and shows you how to fix it. I had my first ever road test and I passed because I have taken lessons with cooper. I would recommend to anyone who's taking their road test.
Prior to meeting Cooper, I didn't think I'd ever be able to drive (confidently) again. I was in a car accident 10 years ago, never got back behind the wheel and have had severe anxiety ever since. Cooper is kind, understanding, incredibly patient, open to feedback and has a way of making people feel safe and heard. After my first lesson with Cooper, I knew I had a long way to go but I felt overwhelmed with a sense of hope and confidence in myself. Cooper showed me that there is value in my hyper awareness and has been working with me to build up my driving competency. I'd recommend driving lessons with Cooper to anyone but especially to those who have driving anxiety, those with a history of trauma or those with specific learning needs.
Cooper is the best; his teaching methods are amazing! He helps you feel more confident on the road and understand it. I'm really grateful to have him as my driving instructor because it has enabled me to grow confidence, I was really afraid of driving before. Understanding the road also helps boost your confidence. He teaches in a manner that enables you to confront any situation you may find yourself, not only the road test. Which in my honest opinion think it's better because he is giving you the full experience of driving and enables you to be even more prepared. I truly recommend this company!
I had my learner's license for about 12 years, failed my road test twice over that time, and had general anxieties and confusions about driving that I could never seem to overcome.
Within 10 minutes of our first driving session, through listening and observation, COOPER was able to get to the root of my issues of being overwhelmed, and then (by sketching simple visualizations) was able to better direct my focus towards exactly what was important at any moment. By breaking down maneuvers and the order of checks into logical steps, I could then start integrating them into my regular driving until it became intuitive and ingrained.
Today I passed my road test! And I even felt good about it while it was happening. This confidence would not have been possible without me obtaining concrete skills and knowledge through COOPER's empathetic teaching.
I would very much recommend COOPER, particularly for anyone who has had difficulties with past driving courses and teachers. His dedication and care are abundantly clear, but he also manages to guide with a light touch that puts you at ease.
PS 13+ years of experience!
Prior to meeting COOPER, I took few lessons from another instructor from surrey, that did not help me in anyway rather made me feel like I can't drive in Vancouver at all.
That guy was very rigid with his technique and only wanted me to follow that strictly. But since meeting COOPER he understood my main weakness and helped me to overcome it. He is very polite and funny sometimes but never makes you feel scared as he will listen to my arguments whenever I was wrong but would also correct me regarding them.
So, I highly recommend COOPER for anyone who wants to learn to drive in Vancouver or areas around Vancouver.
PS 13+ years of experience.
Cooper is an amazing instructor, who is not only experienced but also really good at teaching to let you know what you need to work on. He is professional, punctual, and also has a great sense of humor. I really like his teaching style, because it is really effective in the way that he observes you're driving really carefully, and makes sure that you are aware of what you need to improve by giving you feedback every class. I feel more confident and safer driving just after taking two lessons with him. I highly recommend Cooper!
Trauma Anxiety Post Crash
Our work is dedicated to all victims and survivors of road trauma
Best Time Management
Great Respect of Time
Time is a considerable element in overcoming one's fear of driving. Choosing a calm, slower approach is essential to moving forward in learning to drive the car.
Breaking down movements into minor pieces.

Allowing the learner to achieve these steps at their own pace.

Keeping quiet to give the learner total concentration on the single element.

Ensuring the environment is also calm and peaceful.

Constant checking to ensure anxiety levels are manageable and not spiking out of control.

Building a trusting exchange of information – many hide their stress in silence.

Allow for open discussion about confusing or misunderstood words.

Repeatedly allow the learner to stop, wait, rest, end, repeat or get out and walk around, or switch drivers and let the instructor drive.

Instructors must learn to stop, listen, and slow down the information exchange.
Choice In Your Hands
"Should I drive to our target streets to start, or would you like to drive us there today?" "Would you like me to drive us back to your home, or would you like to take us back today?" We present choices for you, the driver, to decide. Decisions in the driver's hands are top priority, always.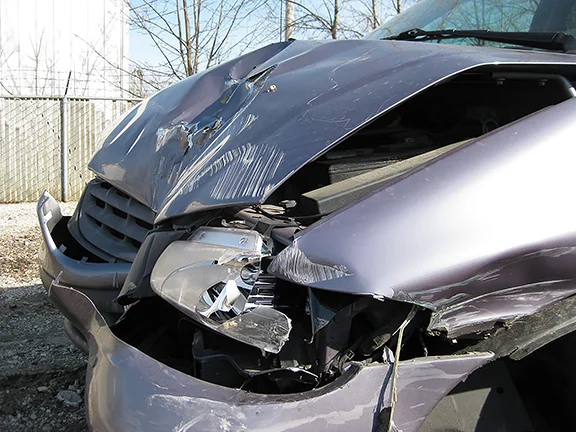 Master
fear
and
anxiety
.
Learn to minimize all driving related contribution to your fear.

In my first decade in driver education, I tried to present an accurate picture of driving by including that smaller dark side. Police officers supported my efforts by showing crash vehicles and destroyed bodies, but businesses and the public generally frowned upon this information.
As a teenager, I was strategically (secretly) managing my friends to avoid trouble, danger, injury and the widespread but stupid driving risks.
Today this has all changed! I no longer edit speaking of the risks because a growing percentage of my clients are coming to me with a clear understanding of these real risks of this darker side of driving. Many of whom have sadly experienced it.
Finally, my deep understanding of this game of driving is in good use by helping others navigate this ever-changing, always risky task.
Today I am helping my new friends stay out of trouble. It is an amazingly fulfilling task every day!
The goal is to achieve a well-informed, objective view of this driving task and work towards a Calm Driving strategy. To learn what I am doing as I sit in the passenger seat, keeping us both safe. To learn to maximize your actions to drive at the lowest risk possible.
🙂 Cooper
Text me today 236.998.4268

How Did I Overcome My Fear As An Instructor?
Learn the real vigilant visual scanning I do to keep the new driver, who is in control of my car, SAFE!
Learn to maximize your actions in order to drive at the lowest risk possible.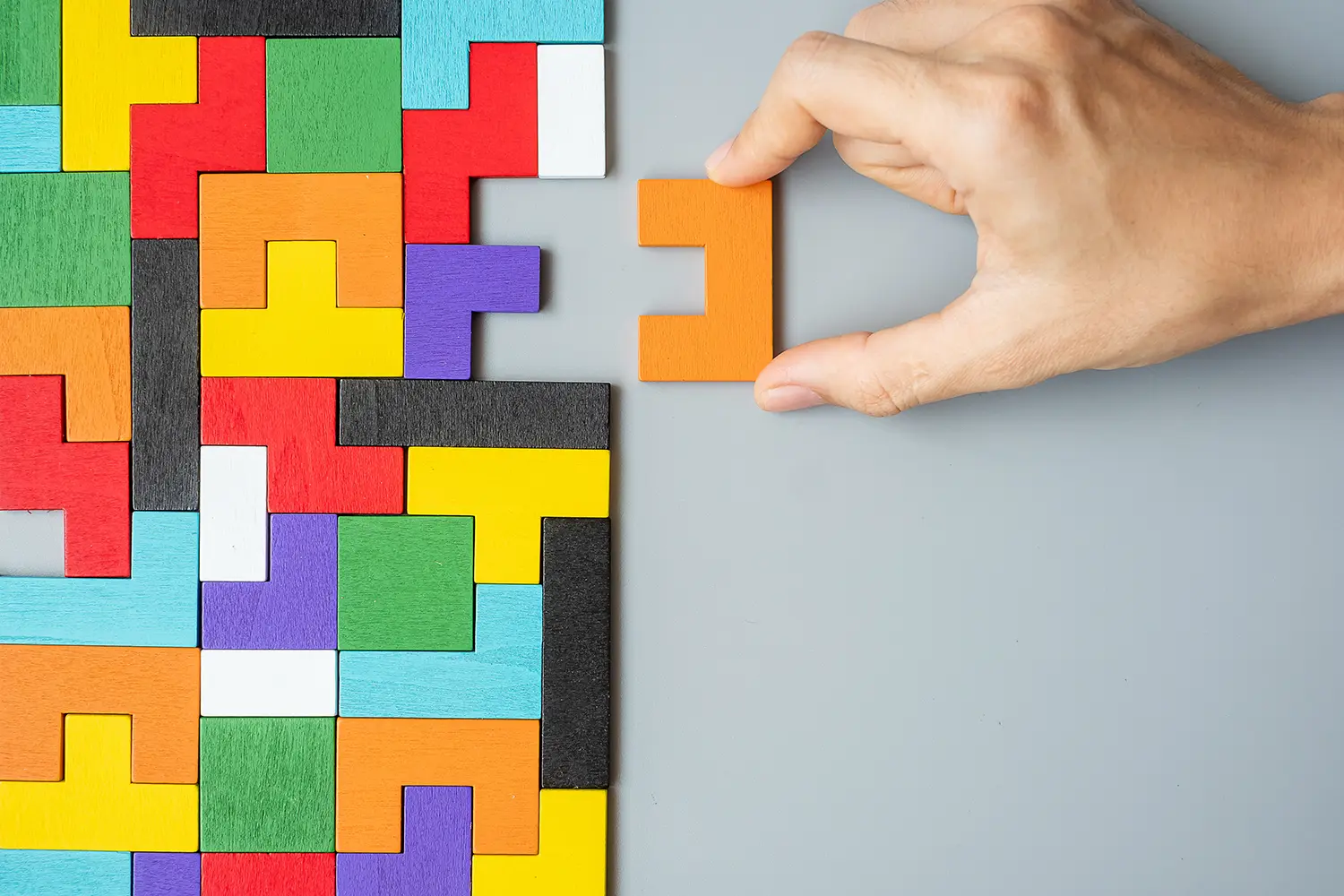 British Columbia Training
Classroom Instructor Justice Institute of British Columbia Graduated License Program

Driving Instructors License ICBC

Airbrake Course BCDL #0384898


Commercial Professional Driver Development Program

Class 4 Unrestricted License — Special Needs Bus

HUB Cycling Instructor Certification

Occupational First Aid Level 1 #009709

Driver Training School License DTC#: 2289
Driving Instructor DI Certificate #105569

Advanced Classroom Instructor ACI Certificate #105568

Techniques of Instruction TI Certificate #105567

Defensive Driving Course Instructor
Road Safety Educators Association
Decision Making & The Driving Task

Road Safety Facilitators Program

Evaluators Assessors Training

Disease Effects and Driving

Cognitive Stressors & Driving
Drove Throughout China for 7 Years

Senior Assessor Applied Research Cell Phone Studies

Class 6 License – Motorbike 30 Years

Extensive Fleet & Corporate Training

Senior Executive – Group Change Management & Systems Change Management
Life fills our brain with experiences and events that differ for each sibling, even when we grow up in the same house. One may think it's a fun experience. The other may think not.
These core experiences accumulate and grow into habits as we enter adulthood, as we add new beliefs and new routines. Sometimes we repeat our old patterns over again. New habits and old habits both hold great power.
So how do we change? Improve? Learn?
Crash research repeatedly points to our cognitive abilities, our thinking as the leading cause of crashes. Your decision-making is what counts most.
► Don't talk on a cell phone.
► Don't drive on drugs.
► Don't drive when tired.
But maybe there is more…
How to book a driving lesson with Cooper?
The best time to drive is TODAY, or 10 years ago…