Text your name, address & blurb
Blurb about you and what you need
We send back possible times in your area
Schedules often go back and forth until we find a good fit for each party. And yes, schedules can be changed.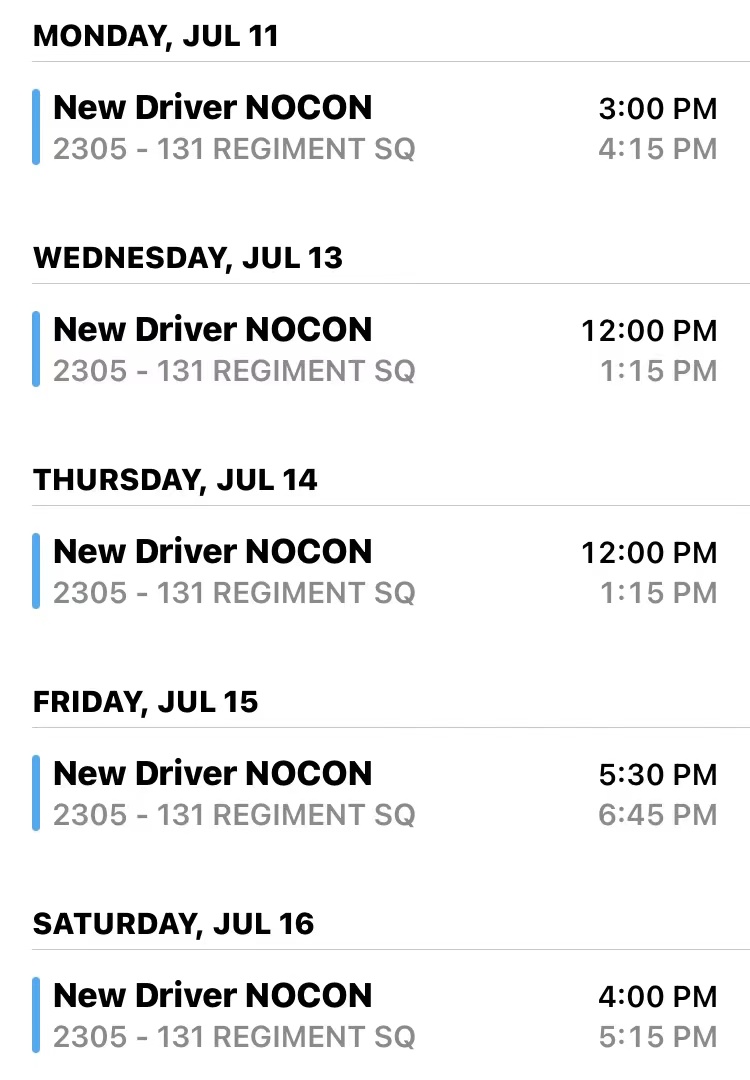 NOCON means NO t CONfirmed. NOCON sessions can disappear and be taken by other clients. You need to remove the NOCON asap.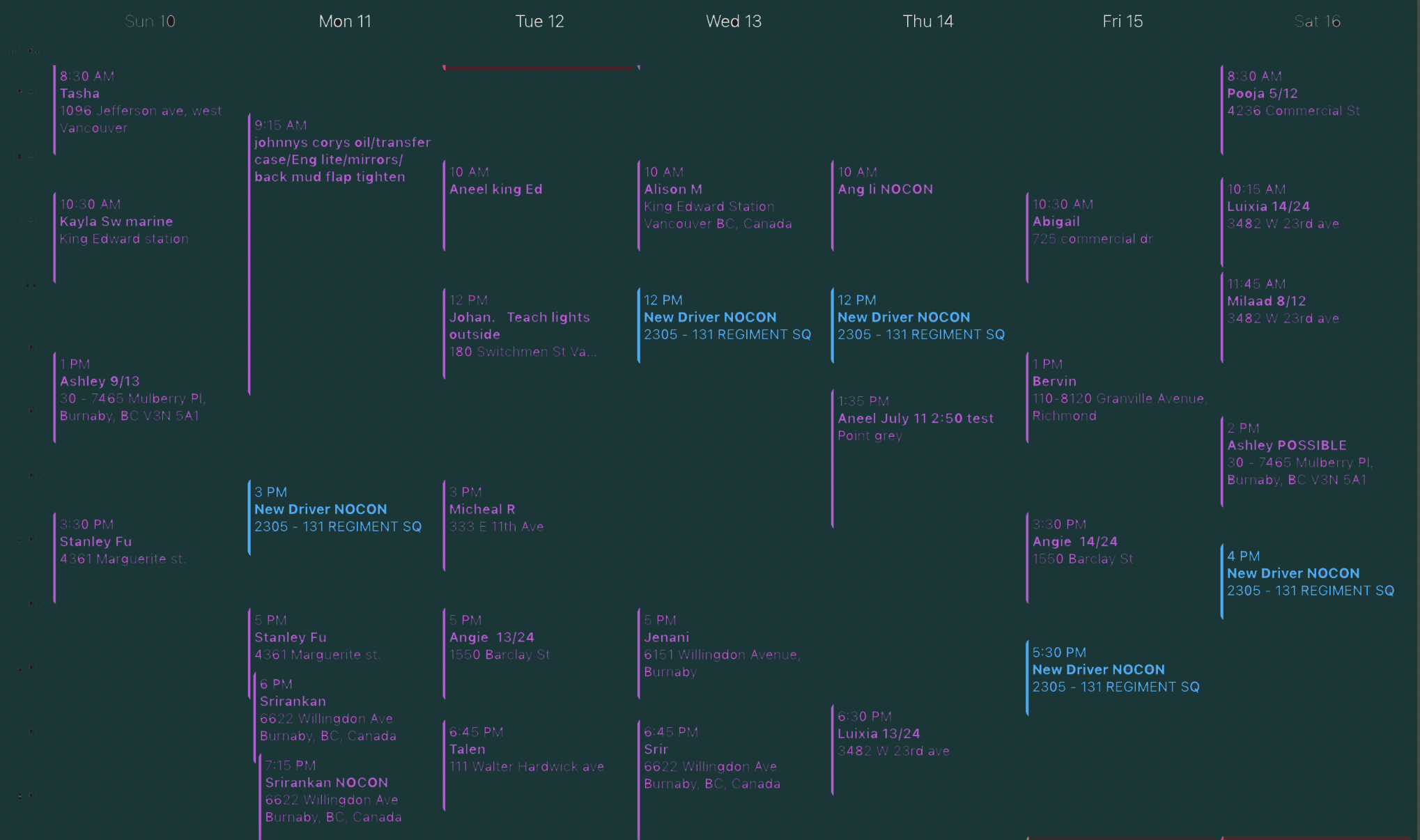 NOCON tag will be removed after we receive your driver's license number and payment via cash, e-transfer or visa
Cash can be paid during your driving lesson. E-Transfer to [email protected] Text us if you want to pay by Credit Card, and we will send you a web link.
We send back confirmed sessions.
Notice the NOCON is removed.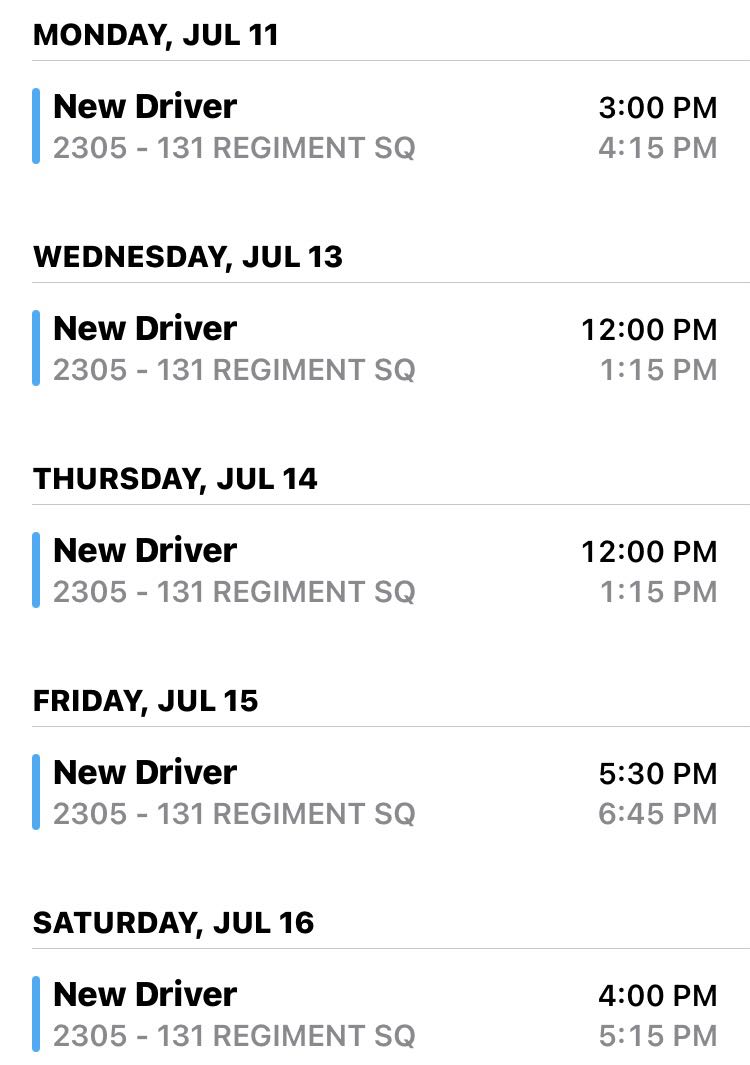 Please text us with any questions at any time.
Go read about how we suggest you manage booking a driving test
A different approach to road test bookings
We do not book road tests months ahead into that 180-day booking system. We use a different strategy for those who don't want to wait three months.