Since opening here in the Vancouver area I have been struggling to paint up my car. In fact, it's hard to find a place to paint them because the trend is plastic or vinyl stickers! Wrap your car in plastic! Who Knew!
What do you think? Keep it simple or pump out lots of advertising? The car is the most visible part of my service.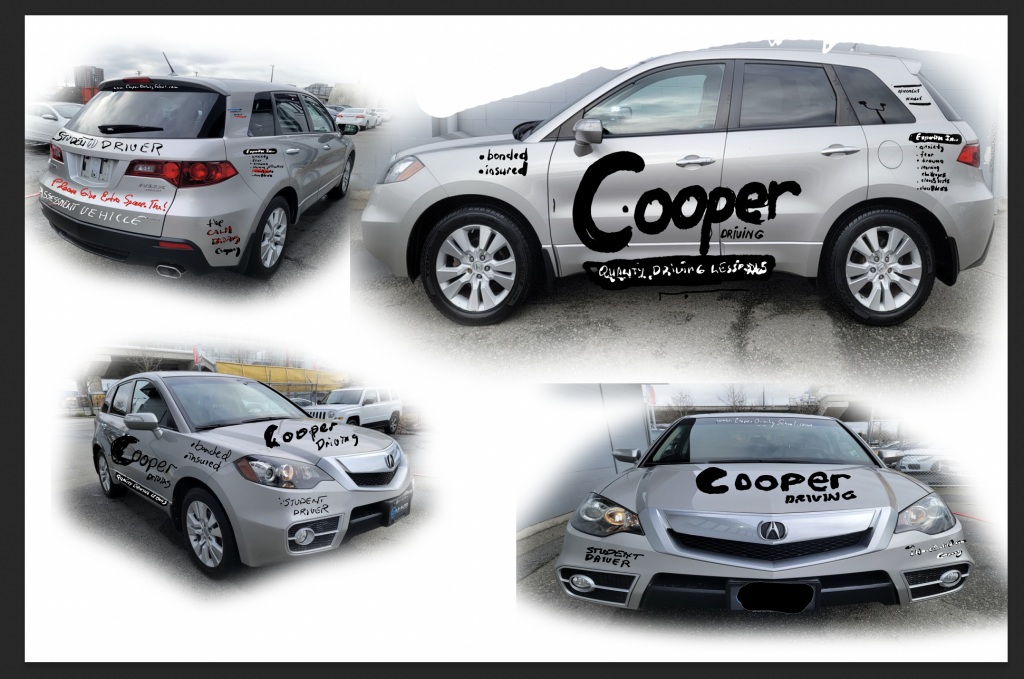 OK OK it is just a rough draft! Patience kids!
Suggestions are most welcome. 🙂