Actually, it was a very long screw deep in my beautiful $300+ tires. My morning walk around where I pick out the small rocks (you can see in the top right of the photo) from between the treads, uncovered this thin silver gem.
My brain knew to look this morning because the day previous I kept hearing a clicking noise while teaching. I often drive with my windows open to listen to traffic and noises outside.
I love deep treads on expensive tires because it's the maximum grip on the ground. Those four handprints are basically everything for precise car control. It's critically important in my opinion.
$300+ per tire which includes free flat repair. However, each time I have a flat, my third flat in the last 12 months, I always end up paying something.
1st flat cost me $0 to repair.
2nd flat cost me $70.
This 3rd flat will probably cost me $100 plus.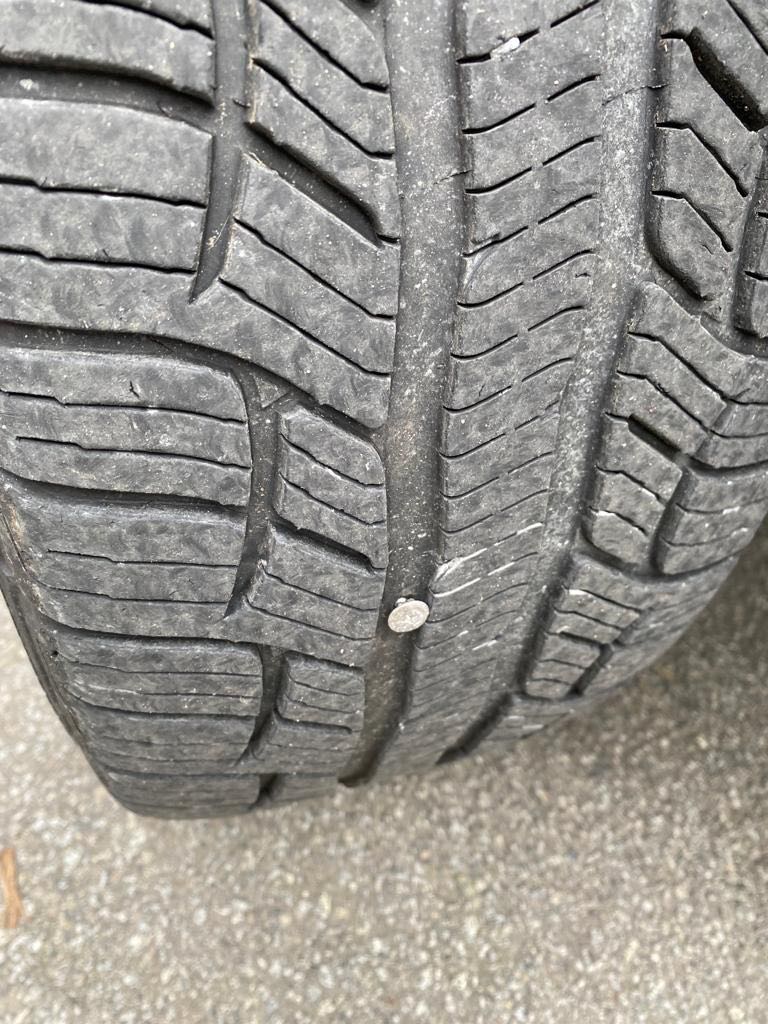 The second flat was a very long screw that punctured the sidewall as well as the face of the tire. It was deemed to be too damaged to repair. The tire company replaced the tire for no charge, warranty, however, I had to pay for mounting the tire and balancing the new time – $70. This is ok because it's better than $300 + $70.
This 3rd flat cost $0 to repair however the security bolt used to remove my tires was broken. It cost me $28 to forcefully remove the security and get the tire removed to repair. PLUS this security bolt is useless now, hence it must be replaced. Acura told me it would take 2 weeks to order and cost the same amount as buying a new bolt set. GRRRRRR! This security system stops someone from stealing my tires by locking one of the hub nuts with a special custom-made tool. This tool broke and this is the item I need to replace or buy a new security bolt and a full set of bolts for all four tires, $60.
It seems that these security tire protectors are more trouble than they are worth. Plus my car is in my condo garage near always other than when I am teaching so I don't really need tire security.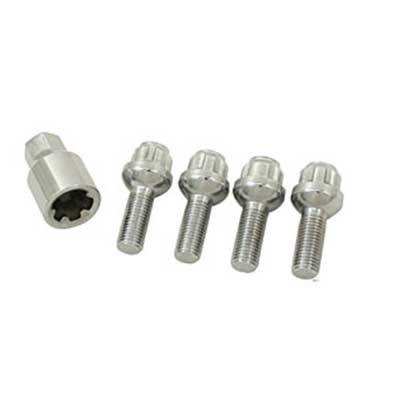 My decision here is to forget the security bolts. However, I must remove the locks from the other three tires. Basically, that means breaking through the security for three tires. I tell you tomorrow how much this cost me.