Not a single mark!
Examiner had nothing to say except "You Passed!"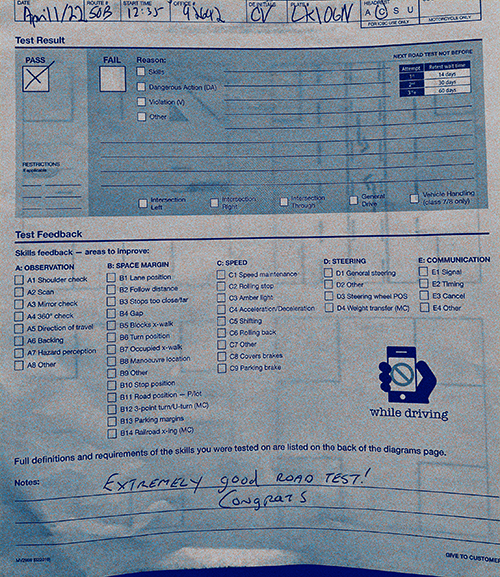 I travel for work, and I have been driving with my international license for years now. My driver's permit became invalid during my assignment in Vancouver. Please keep in mind that I know no one in Vancouver.
I've never been in Vancouver and never driven in Vancouver. I must go back home to Kamloops in less than two weeks for work.
I wrote my knowledge test on the 24th of March, not knowing that they would take my international license after passing it.
I booked my road test for the 1st of April. I was very stressed because I must drive to maintain my work back up north on the 8th or April.
I searched driving schools online and found Cooper Driving School, including phenomenal, heartfelt testimonies. I immediately texted him about my time crunch.
Cooper was very accommodating with the time, even as I worked 60hrs to 72hrs during these weeks.
I asked for three sessions and one warmup before my driving test. Three sessions are not enough to break habits you've picked up over several years of driving, but Cooper made sure he broke every single one of them.
Then he noticed that I was driving with two feet, which is strictly prohibited. Again, please remember that I've been driving with two feet for over three years.
Two more seasons left to break the two feet habit before the test day. EKKK!
Cooper was very encouraging and was confident that I was able to adjust before I knew it. After my second season time practising with only one foot, it wasn't that bad.
He was very informative and always patient. We had lots of laughs and abundant knowledge talks. By the end of my 3rd season, we both felt ready.
On the day of the test, I did a warmup drive, and I was confident that I would pass. Cooper was also convinced. After my road test, I had a clean sheet with nothing written on it, only a tick in the pass box and in the notes section, it said, "Extremely good road test! Congrats."
Cooper goes over and beyond. After every lesson, he breaks down what was accomplished and what needs to be worked on.
I gave Cooper 3 sessions to break my bad habits and rebuild them. I passed my road test in one go.
I'm incredibly grateful I met him. He is an awesome driving instructor. I 110% recommend him.
Thank you so so much Cooper.
-Vivid C
QUESTIONS TO ASK BEFORE YOUR NEXT DRIVING LESSON
What is their training? Basic 3 weeks to become an instructor?
Did the 3 weeks teach them safe driving strategies or crash research or any research studies at all?
What about their own driving skills? Are they trained? Skid school? Pull a trailer? Stick shift? First Aid? Any other safety training of any kind?
What was the last research study they read? Or have they ever read anything related to safety crashes, causes or the effect education has on drivers?
What is their crash experience? How do they drive?
How many years ago did they take their last training program or any related training? 20 years ago! Never!
GO TO THE INSTRUCTOR's WEBSITE, FIND THE TESTIMONIALS NAME, SEARCH REDDIT, WHATSAPP, MESSENGER, FACEBOOK, INSTAGRAM AND ASK THE REAL PERSON WHAT THEIR EXPERIENCE WAS WITH THE DRIVING SCHOOL AND INSTRUCTOR before you drop $600+ DOLLARS!
You maybe be surprised AT the difference between the 5 stars RATING and what real clients say!
YOU NEED TO DIG TO FIND TRUE QUALITY!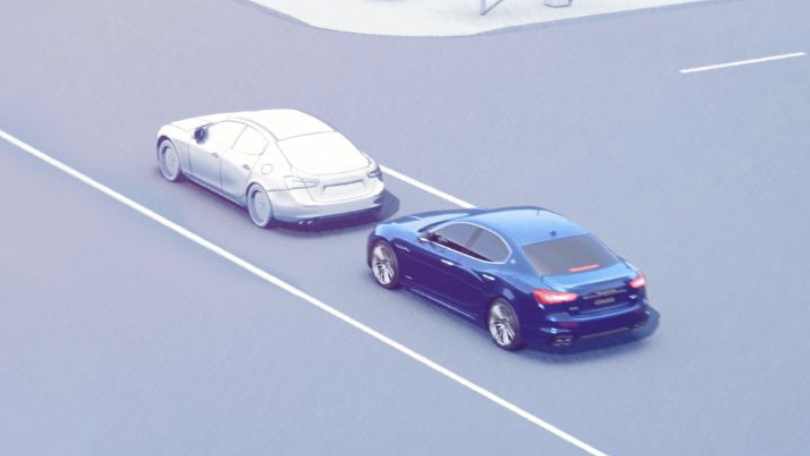 I Have Evolved
Quality Driver Training
Vancouver British Columbia Canada
A Driving School Near Me
Cooper Driving School
High-Quality Vancouver Driving School
The Best Vancouver Driving Lessons