45 minutes before test time.
You hired an instructor to drive around the general area.
This driver had failed twice before at this same test center.
Throughout the 45 minutes the driver took the following actions:
drove over the speed limit 6 times (instant fails)
slammed the brakes on 3 times nearly rear ending the car ahead
sudden braking stop for pedestrian walking across 4 lane roadway in crosswalk
On each of the above infractions the instructor sitting in the passenger's chair, who was paid for the warmup voiced out loud "FAIL" for each of the above-listed infractions.
As we 3 entered the test center the driving instructor whispered to me "They will fail again." And in fact, they did fail a third time.
They got confused on a right turn and nearly hit another oncoming car turning left in front – dangerous action fails.
WHAT SHOULD HAVE BEEN DONE IN THE 45 MIN WARM UP?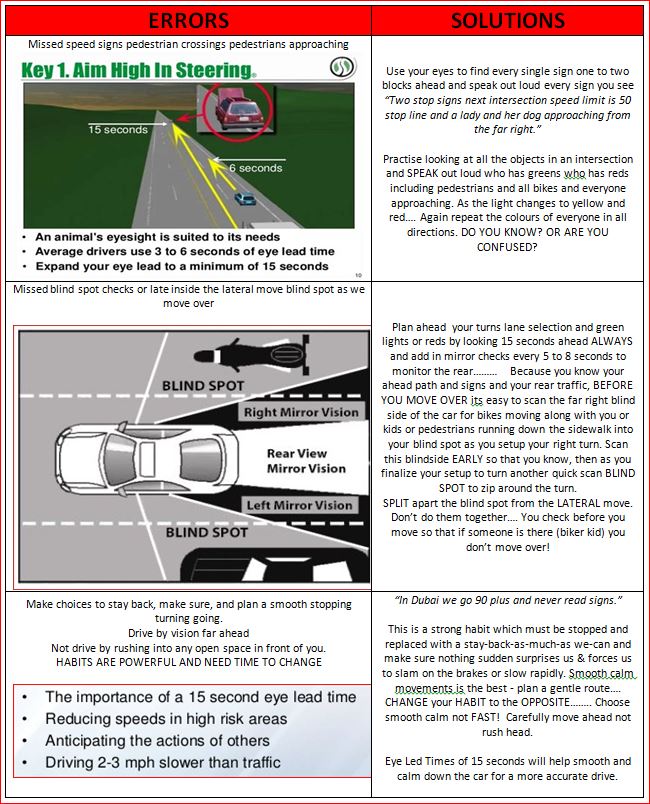 NOTE: none of these solutions were mentioned during the 45-minute warm-up lesson by the instructor. WHY?