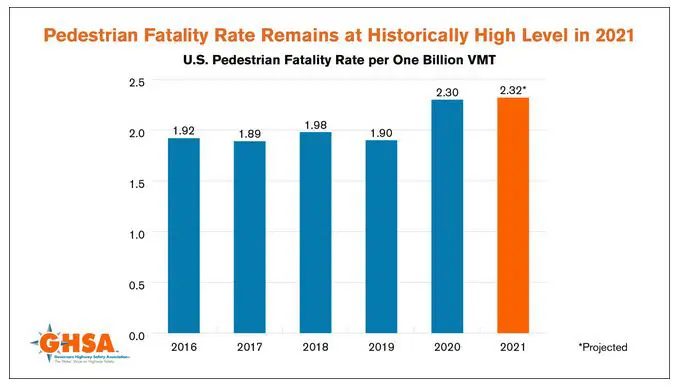 42,915 people died in motor vehicle crashes in 2021 – the most since 2005 and an average of 117 deaths every day.
117 deaths every day
Crash deaths rose by 10.5%
largest ever annual percentage increase in the nearly five-decade history
pedestrians (up 13%)
urban roads (up 16%) a
speeding-related crashes (up 5%)
Why is this happening? What has changed?
A good question to ask during your driving lesson.
This was talked about last year in a previous post 🙂