Question: I genuinely want to achieve a calm level of driving. What would you suggest is a concrete step towards this goal?
Answer: Love Your Car!
At first, I feared the sharp kitchen knives. Slowly acquiring more skill overcame the fear. Chainsaws at first caused great anxiety, but over time I learned to enjoy working with a chain saw.
Skill and competence brought me confidence, eventually replacing my fears.
A car is 20 times my body weight. It can go 100 km/h in seconds, creating forces that turn steel into thin paper in a split second.
Mud splashes up, covering your windshield as you exit HWY 1 in heavy 120 km/h traffic. You hit the wipers, but no fluid comes out. It's empty! Shit, this is dangerous as you struggle to see the curving exit ramp.
Don't know how to top-up your windshield washer fluid? It's an EVO car! Shouldn't someone else be doing that?
Halfway across the Pattullo Bridge, a red warning light comes on! There's no place to pull over, and all lanes are packed, hurrying. Steam starts to pour out of your vents inside the car! You can feel high heat fill the cabin, and it doesn't smell very good.
What do you do?
You're visiting a friend at his cottage way up past Dogwood Valley. Your friend's car is dead, and he asks you for a boost. You have no idea what that means. If you agree, will it damage your car?
---
New Drivers want to be confident and safe. Knowing the car is a big step towards achieving this calm.
Each class, I show more and more pieces of the car. It only takes a couple of minutes as I watch their confidence continually grow.
Rear door child locks.
Dig out the spare tire check in case of a flat.
Booster cables for a dead battery.
Refilling the windshield washer.
Working the tire jack to change a flat.
Resetting the clock page 233 in the owner's manual.
Loving your tools is a big step towards achieving that calm driving goal we all should be aiming for.
A simple yet powerful step.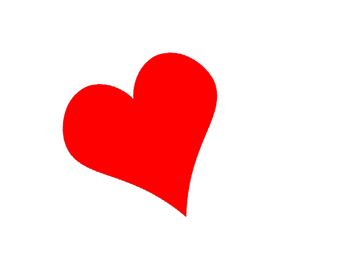 I Have Evolved.
Ten Steps to Loving Your Tools, Your Car
Carry the owner's manual in the car and read it whenever you have a concern.
Pull out the spare and practice changing the tire.
Learn the basic fluids your engine needs to be healthy.
Review the maintenance schedule in the owner's manual, and follow it.
Learn how to boost a battery.
Learn the basic circle checks as you approach your car every day!
Understand why the dash and windshield must be clean!
Check your tires routinely – they are your lifeline.
Others may maintain the car but double-check to ensure your own safety.
Listen and be aware of changes with your car and respond to them.