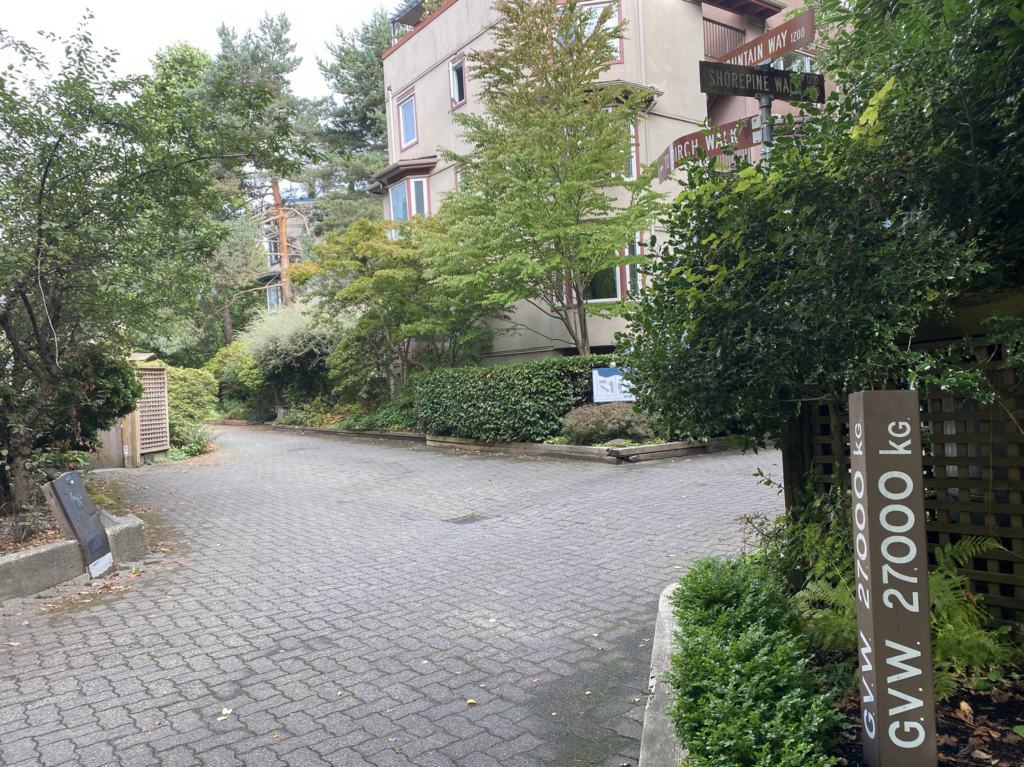 When I lived in China I watched many cars fall through the pavement.
Roads, sidewalks, walkways or other public spaces have weight maximums which when exceeded can be very dangerous. My car is 2200 kg GVW Gross Vehicle Weight. This sign was found off of 6th avenue in Vancouver in a small housing complex.
BE CAREFUL WHEN HELPING A FRIEND MOVE!