I grew up in Ontario, and spent seven years driving in China before moving to B.C. three years ago. My first shift driving special needs bus surprised me when pedestrians would step out in front of the bus! I then learned that it's a law here at every intersection allowing pedestrians to cross at the crosswalk, marked and not marked.

The street to my apartment complex is a very busy two-lane narrow road with parked cars tightly packed on both sides. Four tall buildings plus many rows of townhouses make for lots of car movement, as well as bikes and foot traffic. Many people cross mid-block even though it is illegal with most cars yielding to them, without tooting their horns.

One day I was coming back home and two individuals were standing right in the middle of my lane talking. I slowed and tooted. They didn't even look. I was forced to move into the head-on lane to squeeze by their important conversation. Later security told me that they complained that I was trying to run them over. HA! I was the only car that tooted, and they wanted their revenge.

I recall passing my cycling Instructors course where the instructors told me to make myself bigger when I commented how scared I was crossing three lanes of fast-moving traffic on Pacific Blvd. I was repeatedly told that we had the same rights as cars! EKK!
Recently I was shocked, which is a rare event while teaching when my driver in setting up a right turn across a bike path in 50 plus rush hour traffic with their right signal on moving quickly directly parallel to the dotted end lines of the bike path right at the right turn target roadway – just as the biker at 50 km/h or move roared straight past the right side of my car, seemly with no fear that our car may abruptly turn directly into their path!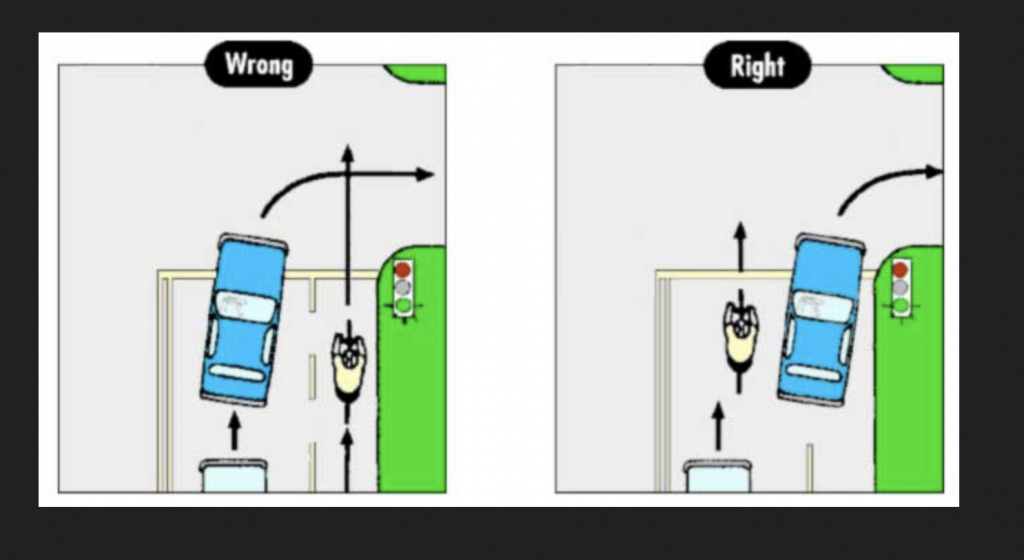 Wooosh he raced past my passenger window! Not a blink of concern or hesitation!
BUT OF COURSE! HE WAS IN THE RIGHT! HE WAS IN THAT PROTECTED PAINTED BIKE LANE SOMETIMES WITH GREEN PAINT TO DRAW EXTRA ATTENTION TO THE POWER OF THE CYCLIST!
But! 80 kg versus 2000 kg! Flesh and bones versus solid steel! A plastic helmet versus sitting inside a steel cage!
Come on! Right versus Wrong doesn't keep your brain and body healthy when an error occurs.
OH! AND the biggest sign amongst all of this I-AM-RIGHT movement was in big bold letters on the back of my car! Which apparently did not cause the biker to pause, at all! Of course, because we were wrong to move, and he was RIGHT! I GOT IT!
Bolder and bolder pedestrians and bikers are frightening!
Oh, yea and remember, I am wrong!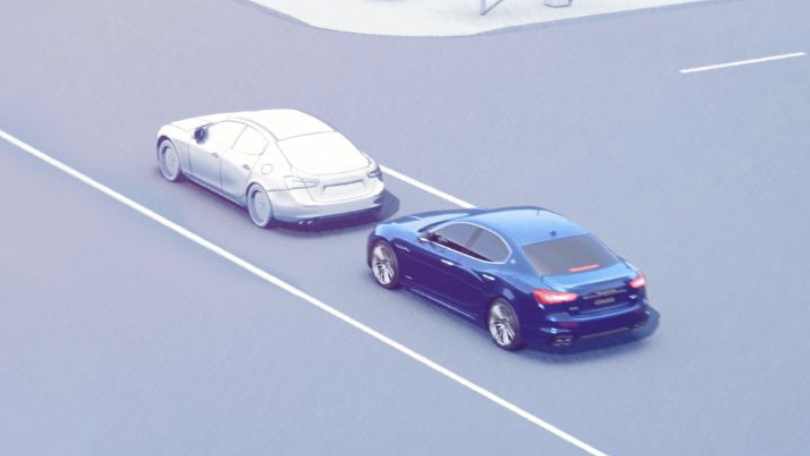 I Have Evolved
Quality Driver Training
Vancouver British Columbia Canada
A Driving School Near Me
Cooper Driving School
High-Quality Vancouver Driving School
The Best Vancouver Driving Lessons