The majority of my clients both last year and so far this year are female. Average age for all clients last year was 27 yrs of age, ranging from 16 yrs of age to 66 years of age.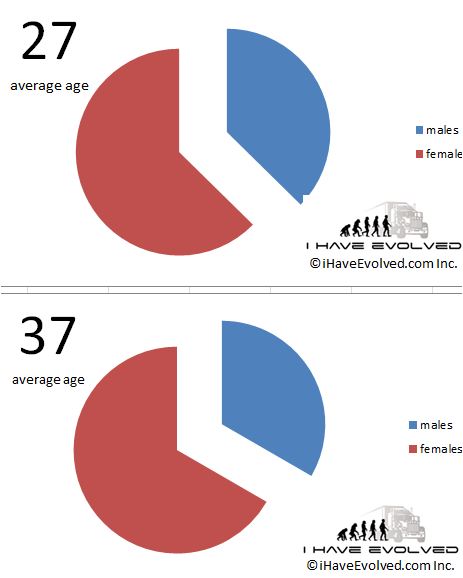 Prior to moving to B.C. my average client age was 17 years of age with ages ranging from 17 to 91. Again 65% were female.
Driving, males and risk.
Something to think about.