Buy your own car now.

Many clients, after struggling for several months trying every possible way to get enough hours behind the wheel decided to buy their own car as a solution.
Insurance ($120.00 per month.)
Used Car $7000.00
Instamek $200.00
AFTER WHICH every friend who has a license that visits, goes out, and drives.
An important step before purchasing a good used car is, get it checked out by a mechanic to force the seller to do all the needed repairs BEFORE you transfer ownership.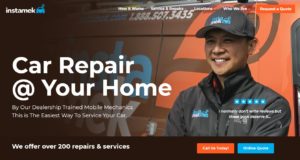 'Two Hundred Dollars $200 spend with INSTAMEK.com Instant Mechanic reviewed the car in the car dealers parking lot forcing the seller to do over a thousand dollars in repairs before I finalized the deal. Smartest step I ever made! Protecting my $7000 purchase of the car with $200 to instamek saved me over $1000 in surprise costs. '
Thank you Instamek.com.